OFFSHORE FISHING TRIPS
Galveston's premier fishing guide service
Are you ready to embark on a true-blue water adventure?
Leave the land behind and see what the amazing world of offshore fishing is all about with our Top Rated Local® Fishing Charters! We have several different packages to choose from for those who want to go and tackle the big boys out in the Gulf of Mexico. Whether you are looking for a half day, full day, or a die-hard blue water adventure, we have a trip for you. All of our offshore trips do incur a fuel surcharge that will be included at the end of your trip. Call today and talk to Mike for more information at (409) 206-2132!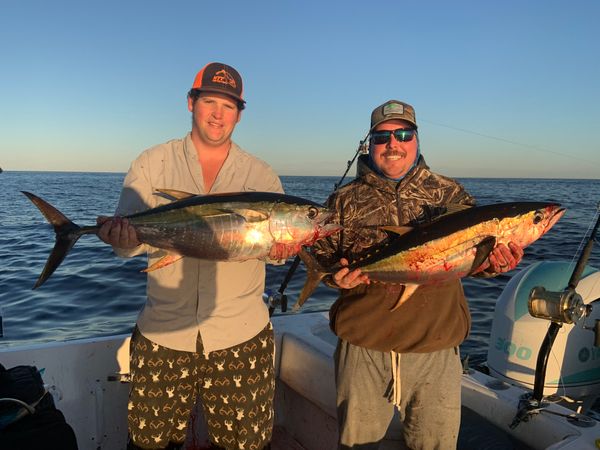 Common fish we catch on our offshore fishing trips:
Multiple species of snapper

Kingfish

Marlin

Sharks

Tuna

And more!
Half Day Fishing Trips
$1,100 + fuel for up to four people. Additional people can be added for $75 per person (six people max per trip)
These 6–8 hour fishing charter adventures will give you an excellent taste of what deep water offshore fishing trip is all about! We will typically be about 10–30 miles out from shore, and often catch various kingfish, snappers, cobia, and more. These trips are perfect for those who are wanting to test the waters and try their hand at offshore fishing without being out on the water for a full day.
Full Day Fishing Trips
$1,400 + fuel for up to four people. Additional people can be added for $75 per person (six people max per trip)
With our full day fishing charters, you can expect to go 20–70 miles offshore with the possibility of catching sharks, kingfish, tuna, amberjack, wahoo, cobia (ling), and multiple species of snapper. This year, the red snapper season is open from June 1st to July 19th, so book now if you are hoping to catch one of these beasts! Experience the thrill of catching and eating some of the tastiest fish that call the Gulf home with our premier fishing charters.
Blue Water Adventure
$2,500 + fuel for up to six people
Our Blue Water Adventures are die-hard offshore fishing charters that target some of the ocean's top predators. On this fishing trip, we target a variety of fish species such as swordfish, marlin, sailfish, yellowfin tuna, tilefish, wahoo, amberjack, and grouper. This fishing charter is typically around 24 hours long, and depending on the types of fish you are hoping to catch, we might leave early in the morning and return the next morning, or leave mid-day to fish overnight and come back the next day. It truly is a once in a lifetime experience.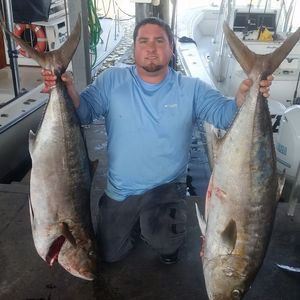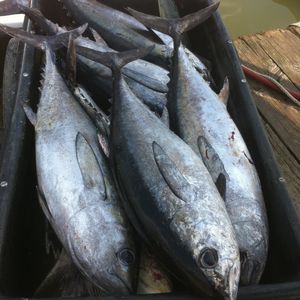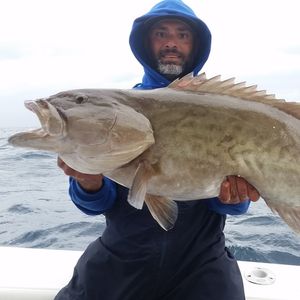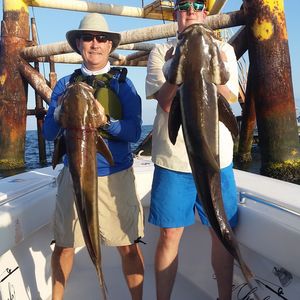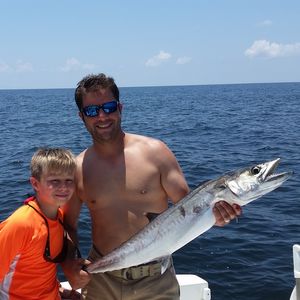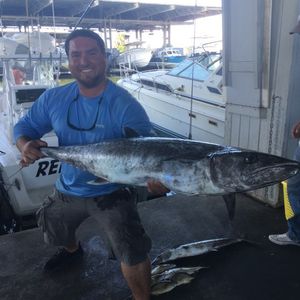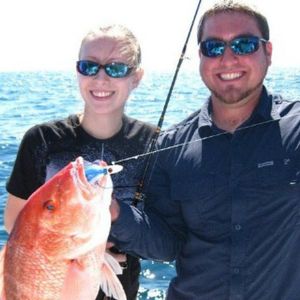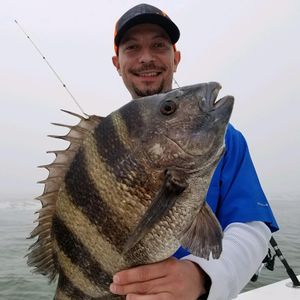 Tips for the crew are not included in the trip pricing and are greatly appreciated
Your Premier Galveston Fishing Charters
Book your reservation today and experience the thrill of offshore fishing!