Book your trip with Line Check today!
Fill out our form below or give us a call for more information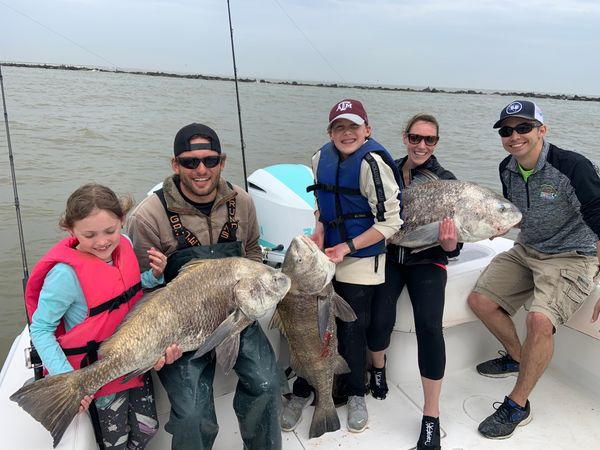 Customer Reviews
"Had a fantastic morning trip. It was the first time we'd ever tried fishing the Texas coast, and I learned a lot about fishing in the area from the guide. He was extremely proficient in fishing and handling and really enjoys his work. We got a few massive black drum for fun when they were biting then limited out on sheepshead. We'll be back!"

- Robert G.

"Line Check's Capt. Eric took our family of four out on the "Bay and Jetty" 4-hr fishing trip and it was great fun for us. The afternoon forecast was for scattered showers, so it rained on us about a third of the time. It was a nice respite from the hot sun! Our oldest landed a little shark first thing (catch and release), and then we caught sheepshead, speckled trout, and Spanish mackerel all using live shrimp as bait. Overall this was a great trip - even in the rain - and we feasted that night on our catch!!"

Ross P.

"We had an incredible time with Captain Eric. We went In the morning when the weather was bit cooler. We were on the fish all morning. Captain Eric was super friendly and knowledgeable about the hot spots. My nine year old(his first time offshore fishing) was the Sheephead king. First cast we were pulling in fish after fish. Captain Eric baited and helped in every situation. Awesome experience and fully recommend everyone to book a trip with Line Check Charters. We will be going back!! Thanks again Captain Eric!!"

-Chad S.

"My family and I had an incredible time fishing one Sunday afternoon. Captain Eric was actually able to start earlier than our scheduled time. He knew where to go and did all the work. We got to enjoy the fun parts of riding in the boat and reeling in the fish or stingray! We even got a #30+ Red fish that is on the board for 3rd place! My son is still talking about it and telling all his friends. We will totally do this again and tell all our friends to book Captain Eric! Thank you Captain Eric!"

-Jenilee H.

"I can tell you that this trip was all about my grandson. We were advised it would be best to leave early to have a better chance at a good catch,and this advice was sound . 17 Spanish Mackerel and a Mango Snapper in the boat . Probably hooked as many more and didn't quite get em in all the way. Captain and Mate did an excellent job on our half day trip and we will NOT hesitate to fish with them again. My recommendation is ,don't wait . Book a charter with these folks. You won't be disappointed!"

-Tonya R.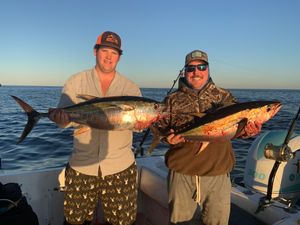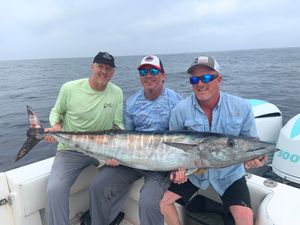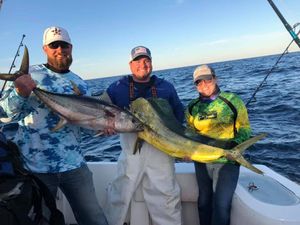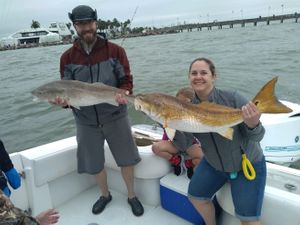 CONTACT US
Get in touch with your Top Rated Local® Line Charters so we can start working with you today!